Premium Distilled Gin
Clear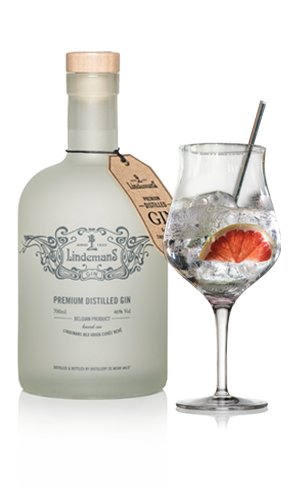 The clear Lindemans premium gin is the result of an infusion of 15 well-chosen botanicals and a distillate of the delightful Old Lindemans Kriek Cuvée René.
Two of Belgium's top quality labels have found each other and present the fruit of their collaboration: the first 2 Lindemans premium distilled gins. A premiere since the two gins have the special feature of having been made with Old Kriek distillate.
Lindemans and De Moor, both high-quality Belgian brands that share the same values, join hands to create two distilled gins: a clear gin and a red gin. Both are made from Old Kriek-based distillate and unite artisan and family traditions. They are genuine local products: Lindemans Kriek beer originates from the Pajottenland and is distilled in Aalst.

酿造秘诀
The red gin is distilled with the same process as the clear gin. Its bright red colour is due to the pure sour cherry juice added to the Oude Kriek Cuvée René Lindemans. This gin is double distilled in a copper kettle and hand bottled.
Preparation
Gin crafted based on 16 different botanicals completed with a distillate of Old Kriek Cuvée René an fresh cherry juice.
Botanical
Juniper, coriander, lemon peel, orange peel, angelica, iris root, cinnamon, grains of paradise, tailed pepper, cardamom, lavender, cumin, nutmeg, star anise, rosemary & liquorice.
口感
Citrus notes that are first savoured while tasting this gin add a refreshing touch. The gin is dry and the first taste of citrus is gently softened by the warm taste of cardamom seeds and the refined taste of cherries. Combined with tonic, this gin creates an explosion of flavours while keeping the intense aftertaste of cherries.